Process mapping, is a planning and management process that shows and describes a workflow. It shows a series of events that create an end product. That end product can be a physical item or a piece of software, or even your organisational chart.
They can be know by different titles like, flowchart, process flowchart, functional flowchart, process model, workflow diagram and a number more.
They are detailed, showing who or what is involved at every single small stage. They can be used for every business, from single employee to larger organisations, where they can show where improvements or automation can be found.
The Purpose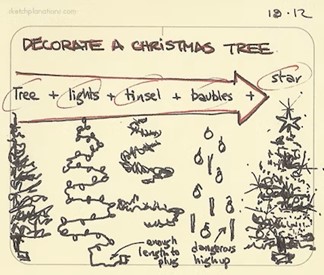 Finding improvements and efficiency with in a business is the main reason for creating you process map. In the process of completing the map, you can give an insight to process, they help the team come up with new ideas for improvements, they can increase communication, and provide a finished document that can be provided to new starters. By identifying the boundaries of the process, where responsibilities and ownership is and define effective measures or metrics. During the process you can see potential bottlenecks, repetition and holdups.
Understand your Processes
Process mapping, will give an a business a much better understanding of a process they use. You can not cover everything in a business with one process map. Some can be linked, but they will never cover an entire businesses flow. This can be broken down in to the many parts of a business, such as Finance, Sales, Purchasing, Accounting etc.
The Benefits!
Highlighting waste can streamline work processes and enhances the understanding of the business. You can communicate the details of the process rather than just writing instructions.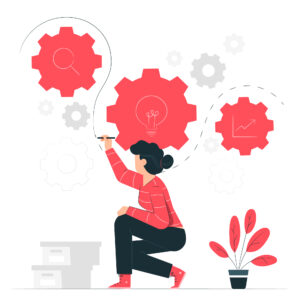 Process maps are used to:
Improve understanding
See how a process could be improved
Show how a process is completed
Improve communication
Provide documentation
Project Planning
Process maps can give time savings and simplify projects as:
Create the project design
Speed up the project design
Provide effective communication of ideas, information and data
Identify problems and possible solutions, with decision making
Can be built in a short and with small investment
Show detailed connections and sequences
Show an entire process from the beginning to the end
Why do we use them?
When echoDevelopment are looking at a system, whether it is a brand new one or for a new feature, we need to understand the process you want to achieve. Just asking for a system to send an email, does not give us enough information to provide a working service.
With a new system, it is a massive benefit to have that process completed. Whether you do this yourself, or if you ask us to come in and help with it. Understanding the process or processes you wish to change, improve or automate, allows us to work out how we are going to code and build your system.
If you have multiple different applications, doing parts of a process, having these planned out, will allow us to see where the connections are required. Knowing the responsible people for each part can show automations and improvements.
We will ask questions like:
Is the process being run how it should?
Will team members follow the charted process?
Is everyone in agreement with the process map flow?
Is anything redundant?
Are any steps missing?
If you are considering a new, bespoke software solution, have you created you process map? Would you like a view point? Why not give us a call for some insight?